While it's beneficial to launch your app in both the app store and google play store, it's crucial to understand how each algorithm works and their best ranking factors, which gives you a better success rate by launching the app in that particular operating system.
While both the stores have similarities and differences in ranking algorithms and factors, the following are the factors used in the android aso, I.e., google play store.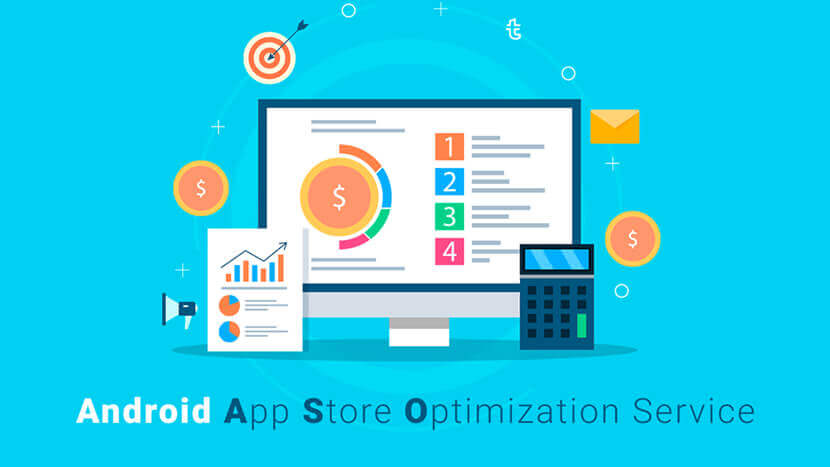 User interface:
Not only in the algorithm, but the UI in the google play store is also different. Google shows the app's icon, title, rating score, developer's name when it is searched for.
App title:
App title is the most potent influential factor in google play store. App name with optimized keywords brings better conversion rates giving you weightage in search results and categorizing your app to the top in google play store.
The app title can consist of up to 50 words for the name and functionality of your brand.
App description:
Google play store algorithm considers every textual element for keyword indexing.
Google play store allows you to write 80 words in the subtitle and nearly 4000 words in a long description. Completely different from iOS, where more keywords are used in the short and long descriptions of the app, it provides you a higher position in search results and helps in getting organic downloads.
It's also important to avoid over repetition of these keywords because it can lead to keyword stuffing resulting in penalizing your app.
Ratings and reviews:
While the rating is an influential indirect factor in android aso since it completely depends on the user, reviews of the customers can be easily influenced.
Asking the customers for reviews and replying to every review is considered a social factor in google algorithms and helps you get weightage. Answering the surveys with keywords increases the relevancy to the app and boosts your engagement.
Ranking factors in android aso:
Frequent Updates:
In iOS and android, constant updates for your apps show that the developers are working hard to improve their app by considering user reviews.
In both the app stores, the frequency of updates is considered a ranking factor: more updates and changes, better the rank position.
Download volume:
To keep your app relevant, the app must have a high number of downloads and conversion rates. Your app needs to have a history with a good number of downloads as well as new users. The app developers need to adopt new features and marketing techniques to attract potential customers.
Be creative with App store page and store listing visuals:
While developing the app store page, remember to be creative and appealing while creation the app features like the icon, app preview video, and screenshots. You should be able to convince the user visited the page to download your app easily.
Having own website or blog, searching for influencers, and reviewing your product, developing excellent user interface are influential secondary factors in android aso.
Tips for boosting android aso:
By enabling google firebase for your application, you permit your app content to be visible in google search engine even when the user hasn't downloaded it yet. This is like an advertising tool and helps in giving a new install rate.
Indexing your app(backlinks) with google search engine helps you bring more traffic to your app page.
Conclusion:
Both app stores have their own hidden set of factors and algorithms, but no one knows precisely what they are. Google play store is considered a little more complicated than the iOS app store and yet it has more android aso factors to influence most out of it.